High Quality Ingredients  |  Fresh Homemade Meals
Convenient for the Whole Family
Delicious dishes from our
family to yours
Welcome! Burnett has been producing hand-crafted food since 1978 and are delighted you're here. Our fine meats and vegetable side dishes are found in more than 1,000 club stores and food chains throughout the US. We begin with the highest quality ingredients to create meals from scratch every day. Our cooking process ensures our meals are delivered at peak freshness for a flavorful homemade meal every time.
Contact us today and let's cook up something great together.
The origins of our company are based on quality, hand-trimmed cuts of meat. By blending a butcher's expertise and a perfect combination of spices with a knack for cooking, we came up with our first product – a tender, juicy pot roast in a rich brown gravy. This dish became the cornerstone inspiration for the food we cook today.
We specialize in center of the plate family meals that can be prepared in minutes and always taste amazing. Our homemade meals are perfect for today's busy lifestyle without sacrificing nutrition or great flavor. We believe in food that is exciting and fun using the best quality ingredients.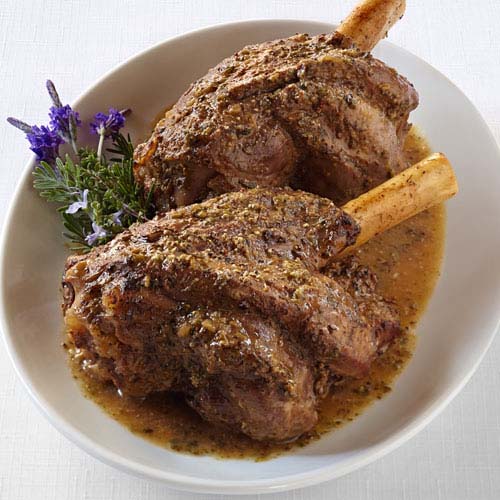 Herbes de Provence Lamb Shanks
Herbes de Provence Lamb Shanks
Slow braised lamb shanks in a rich brown sauce infused with oregano, basil, lavender, fennel and Dijon mustard.
View More »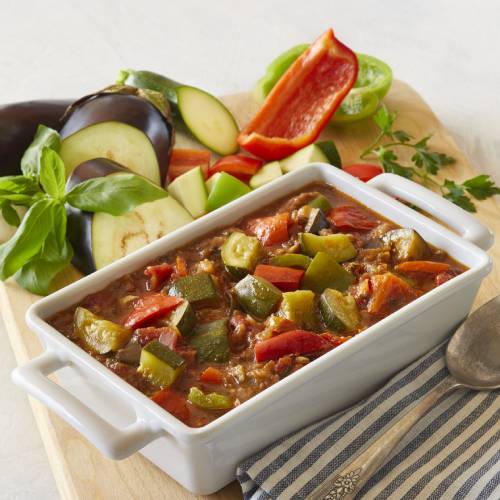 Organic Ratatouille
Slow cooked zucchini, eggplant and bell peppers in a savory herb infused tomato sauce. This vegetarian side dish is packed with delicious vegetables and full of flavor.
View More »
Sesame Soy Beef Short Ribs
Sesame Soy Beef Short Ribs
Flavorful beef short ribs simmered in a soy sauce, garlic, ginger and spices and topped with sesame seeds. Slowly braising the short ribs results in extra-tender meat and a rich, flavorful sauce.
View More »