Delicious dishes, with just the right amount of innovation
Burnett has been producing hand-crafted food since 1978. Our fine meats, sides, and desserts are found in more than 1,000 club stores and food chains throughout the US. The origins of our company were based on quality, hand-trimmed cuts of meat such as pastrami and roast beef. Our offerings have evolved along with people's palates over the years to include dozens of popular products such as Apple Mint Lamb Shank, Butternut Squash, and Harvest Spice Bread Pudding. Whether we are cooking 5,000 or 50,000 pounds, our sous vide process ensures the perfect doneness every time.
We are a custom house and work with each and every customer to cook something great together.
"I love to cook seasonal, healthy, flavorful food and create recipes to bring great meals into your kitchen. I create meals using sous vide technology to bring delicious flavors to you and your family with minimal effort. I grow seasonal produce and herbs to create new recipes, researching the most authentic sauces and ingredients and new cooking techniques to serve you only the best."Chef Elyse
Fresh from our kitchen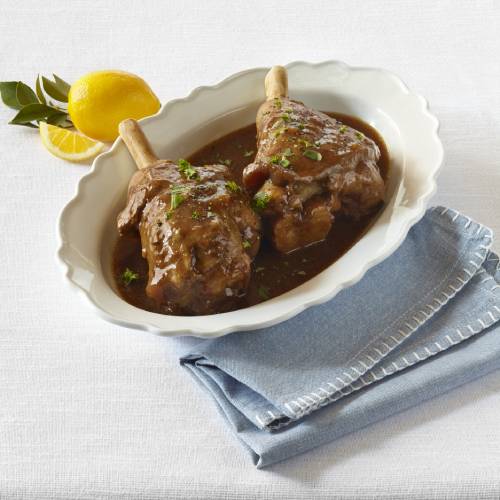 Meyer Lemon Lamb Shank
Lamb shanks slow braised in a rich brown sauce with Meyer lemon, zest and juice and herbs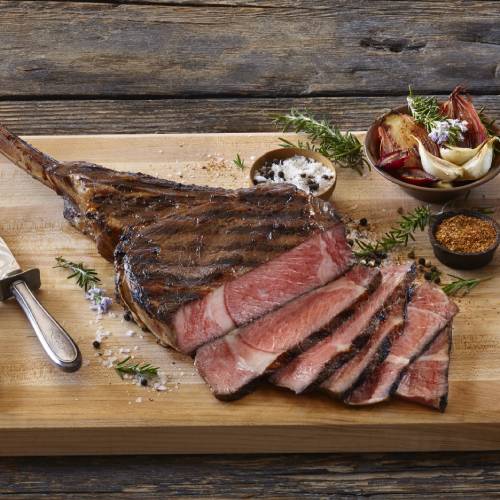 Cowboy Ribeye
Beef tomahawk with a marinade of honey, rosemary, Dijon mustard, caramelized onion and garlic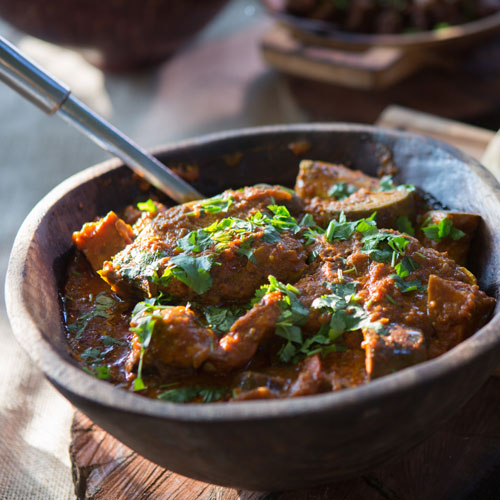 Lamb Vindaloo
Indian Goan inspired lamb with green chilies, vinegar, garam masala and cilantro