Herbes de Provence Lamb Shanks
$0.00
Slow braised lamb shanks in a rich brown sauce infused with oregano, basil, lavender, fennel and Dijon mustard.
Serving Suggestions
Serve with crusty French bread and ratatouille for a quick dinner to transport you to the south of France.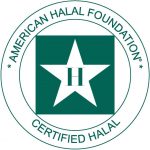 Ratatouille
Ingredients:
3 large tomatoes, diced, seeds removed or a 16 oz can of crushed tomatoes
2 zucchini, ½" thick quarter round pieces
1 red bell pepper, ½" dice
1 yellow bell pepper, ½" dice
1 large eggplant, , ½" dice
½ cup fresh basil, chiffonade
1.5 tsp sea salt
1/4 tsp ground black pepper
1/4th tsp red pepper flakes
¼ cup extra virgin olive oil
4 cloves of garlic, chopped
½ cup diced white onion
Instructions:
In a large saucepan over medium heat, add olive oil, garlic and onion and cook until garlic and onion are golden brown . Add eggplant and salt and cook until eggplant starts to break down and become soft.
Add the zucchini, tomato and bell peppers and cook until thick the vegetables become soft.
Add the basil and pepper and red pepper flakes to taste.
Serve the ratatouille alongside Herbes De Provence lamb shank with hearty slices of crusty French bread for dipping.